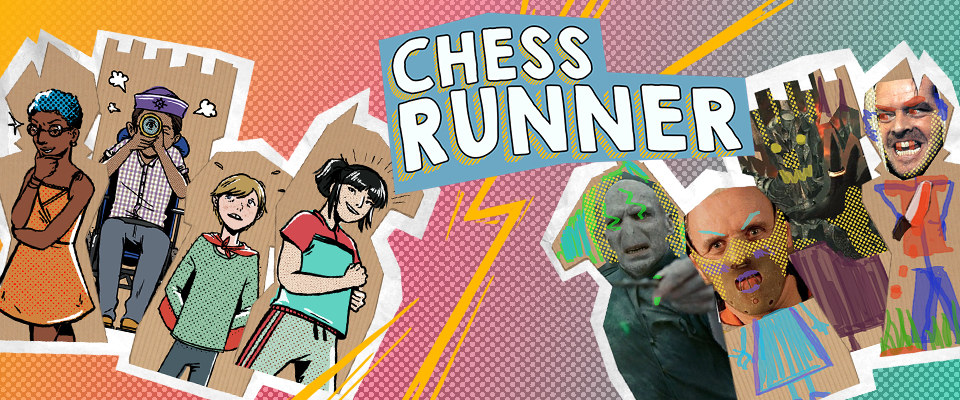 Chess Runner

Chess Runner is a game jam project which mixes runner genre and chess.
Switch between a pawn, knight, bishop and rook to cross the board as fast as possible!
Help Ruto, Ufo, Laviraec and Poni to save the world against the Big Bad Boyz!




Chess Runner est un jeu d'échecs où le joueur doit atteindre le bout du plateau le plus vite possible !
Vous alternerez vos pièces entre un pion, un cavalier, un fou et une tour pour avancer et manger vos ennemis, mais attention à ne pas vous faire manger vous-même !
Aidez les 4 compères Ruto, Ufo, Laviraec, et Poni à sauver le monde des Big Bad Boyz !
Credits ::
Development : Seb aka Mahjoub (@mahjoub_gamedev) and Delf
Game Art and 2D vfx : Maevb
Sound Design et Music : Akarius
Typography : KG HAPPY by Kimberly Geswein ; POSTFACE by CLAUDEP
3D VFX : CARTOON FX FREE par Jean MORENO
Big thanks to the GAME DEV PARTY LYON #16 staff!
Submitted to the FEFFS
Download
Download
ChessRunner_Windows_0.1.6.zip
96 MB